Planting With Purpose:
Invest In YOU First
Robert Clinkenbeard – Global Business Advisor / Owner
---
Robert Clinkenbeard co-founded one of the largest landscape companies (ILM) in the South West Region of the United States back in 2001. The company grew to 350+ employees with 5 branches and revenue more than $20MM. The company had a very successful exit back in 2016.
Since Robert has had the experience to scale a company up quickly he is now focused on coaching other CEO's and Key Executives in business and personal growth. He is currently becoming certified with Gazelles International Coaches and is closely working with various peer and mastermind groups.
Robert is the past President of the AZ Chapter of the Entrepreneur's Organization (EO) and has helped grow the EO Accelerator program globally to 9 regions. He also currently serves on the EO Western Regional Council's Board as an Area Director. In December 2017 he completed his two-year term as the President of the Arizona Landscape Contractors Association.
Robert was raised in Edinburgh, Scotland and moved to Arizona in 1999 to find a better lifestyle, new opportunities and to widen his traveling options. Robert has been married for eight years to his wife, Faith, and is kept busy with five children. He played competitive rugby and soccer for 20 years and has competed in 4 Ironman triathlon events so there fully understands discipline, strategy and execution.
Planting With Purpose:
Invest In YOU First
David Anderson - Leadership Coach
---
My leadership path has taken me from president of my college fraternity to working at the White House. Along the way, I've seen the best and worst examples of leadership — and I've learned from both scenarios. I've achieved success, but I've also experienced failure. Having learned so much from my many successes — as well as from the hard knocks of business, and life — I'm now focused on sharing my expertise so that I can help others build their businesses, learn to lead others as well as grow and prosper in their personal and professional lives. The experience I bring to my coaching includes the following:
Worked for two Presidents of the United States in the Executive Office of the President
Staff appointee to two US Presidential Commissions. Also served as a US Congressional Staffer.
An Entrepreneurs and CEO for over 25 years. Have started multiple companies including a marketing firm that has been in business for over 20 years.
Served on multiple Boards of Directors. Currently serving as a global board member for the Entrepreneurs Organization (EO). A Global community of over 14,000 entrepreneurs in 60+ countries.
Author – Leadership is Not a Title
Mentor / Coach
Father to two boys. Married for almost 25 years.
Traveled the world (approx. 30 different countries). Has brought me a very good understanding of navigating cultural differences throughout the world.
As an executive / team coach I focus on three key areas:
Founder/Partner/CEO Advising: I work with entrepreneurs, founders and CEOs on developing themselves and their talents. This guidance can focus on professional development or can involve what I call "360-degree leadership"— an approach that includes self, work, family and community.
Executive Advising: Focusing on a primary member of your leadership team, I can help develop him/her into a better overall leader for your company. Likewise, I can coach and mentor this team member on specific leadership issues where there's need for improvement.
Team Coaching: I work with entire leadership teams to build an environment of trust, respect, alignment and comradery, so that everyone is working toward the same objectives and goals.
Planting With Purpose:
Invest In YOU First
David Krysh – Senior Advisor
---
Bruce Wilson & Co., a consulting and executive coaching firm and peer group organization today announced a strategic partnership with David Krysh and his firm Growth Factor Group, Inc., a business strategy firm located in Greenville, South Carolina.
The decision to work together gives Wilson the opportunity to expand its talent acquisition and management capabilities and Krysh the opportunity to provide integrated recruiting options to help Wilson clients build the next generation of leaders. "Our industry's workforce challenges require forging deeper partnerships between recruiting and overall business planning," said Wilson. "David's ability to emphasize candidate assessment as well as cultural fit, and focus on hiring team players who are driven to succeed, will help our clients and our peer groups build cohesive teams that dramatically improve their company's overall performance," he added.
"Businesses have so much to gain from properly attracting the best talent to ensure their future innovation and success," said Krysh. "I look forward to offering practical guidance and delivering solutions across all areas of people development, including flat fee recruiting, onboarding and leadership training."
Planting With Purpose:
Invest In YOU First
Lawrence K. White - Factional CFO
---
A creative senior financial leader with expertise in mergers and acquisitions, operations, negotiating and securing favorable debt instruments, improving cash flow, managing banking relations and investor relations in a high-growth environment. Highly successful in building productive teams and developing top performing people. A leadership style that creates positive change and delivers results.
Planting With Purpose:
Invest In YOU First
Brian Williams – Sales Executive / Coach
---
You or your team has a high-stakes sales presentation to deliver to a major client or prospect, and you have only one chance to get it right. Brian shares his 6-Step system that creates Clear, Compelling, and Concise sales messages, every time.
We are always communicating with prospects or clients, but the real question is do we have the Emotional Intelligence and Sales Conversation skills required to genuinely connect with them, hear them, and persuade them.
If you want to motivate, inspire, and change your employees perspective to believe that anything is possible, despite extreme circumstances and multiple setbacks, you have to listen to this keynote speech that sent Brian to the World Semi-Final Championships of Public Speaking for Toastmasters.
20 year corporate veteran of Silicon Valley startups & Fortune 500 Companies
Created $20M program, increased company's global customer base by 23%
Delivered hundreds of sales presentations in more than 10 countries
Toastmasters World Champion of Public Speaking semi-finalist
(Top 40 of 30,000 global contestants)
Bachelors in Computer Science, Texas A&M
Married, father of 4, resides in Dallas, TX
Fitness fan, vegetarian, avid runner, amateur photographer, prison & homeless ministry leader
Planting With Purpose:
Invest In YOU First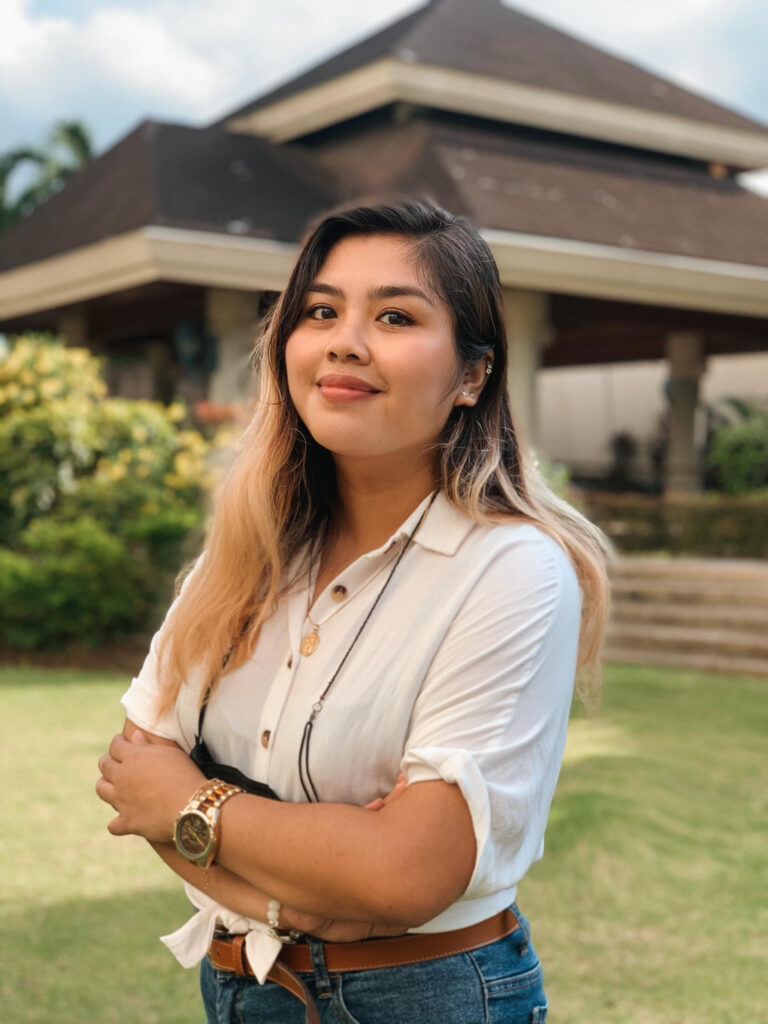 Kimberly Vargas – Executive Assistant
---
Kimberly, who joined The Radix Group in 2020, holds a degree in Hotel and Restaurant Management from the University of San Carlos, with experience developing marketing materials for the real estate industry.
Kim is based in the Philippines and are supporting the Radix/Wilson team with scheduling, administration, customer service, website management and special projects.
Learn more here.
Planting With Purpose:
Invest In YOU First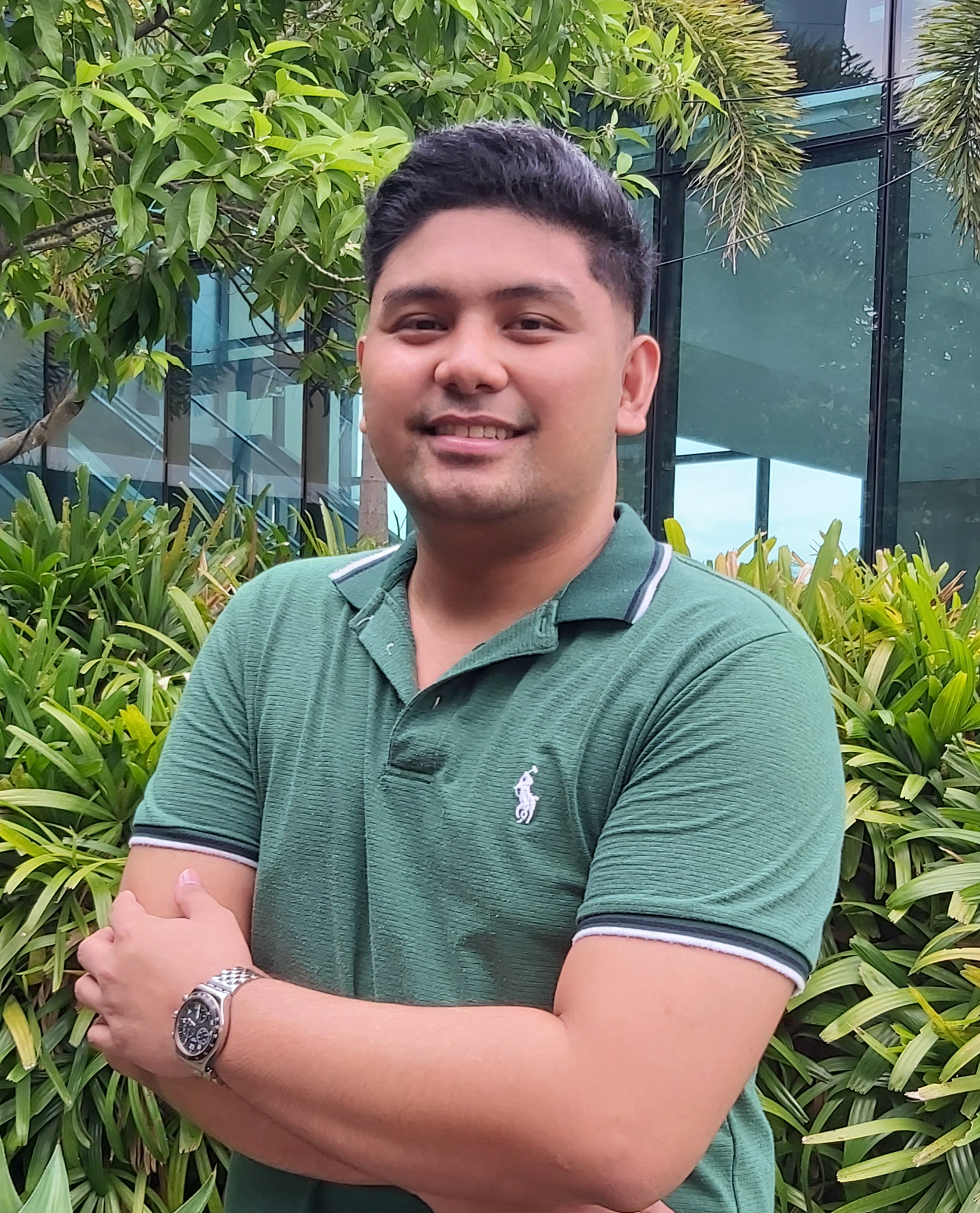 Arvyn Lazo – Executive Assistant
---
Arvyn has a degree in Psychology from Colegio de San Juan de Letran and a professional background in telecommunications, customer service and education.
Arvyn is based in the Philippines and are supporting the Radix/Wilson team with scheduling, administration, customer service, website management and special projects.
Learn more here.